Snailhome® Rug U.K Golden Diamond Pile Luxury Non Slip
Perfect for Dining Room, Living Room, Bedroom. Lightweight and low profile. No Additional Rug Pad Needed. Spot clean with mild soap. Vacuum Regularly.【VERSATILE GOOD LOOKS】Add a fashionable complement to a...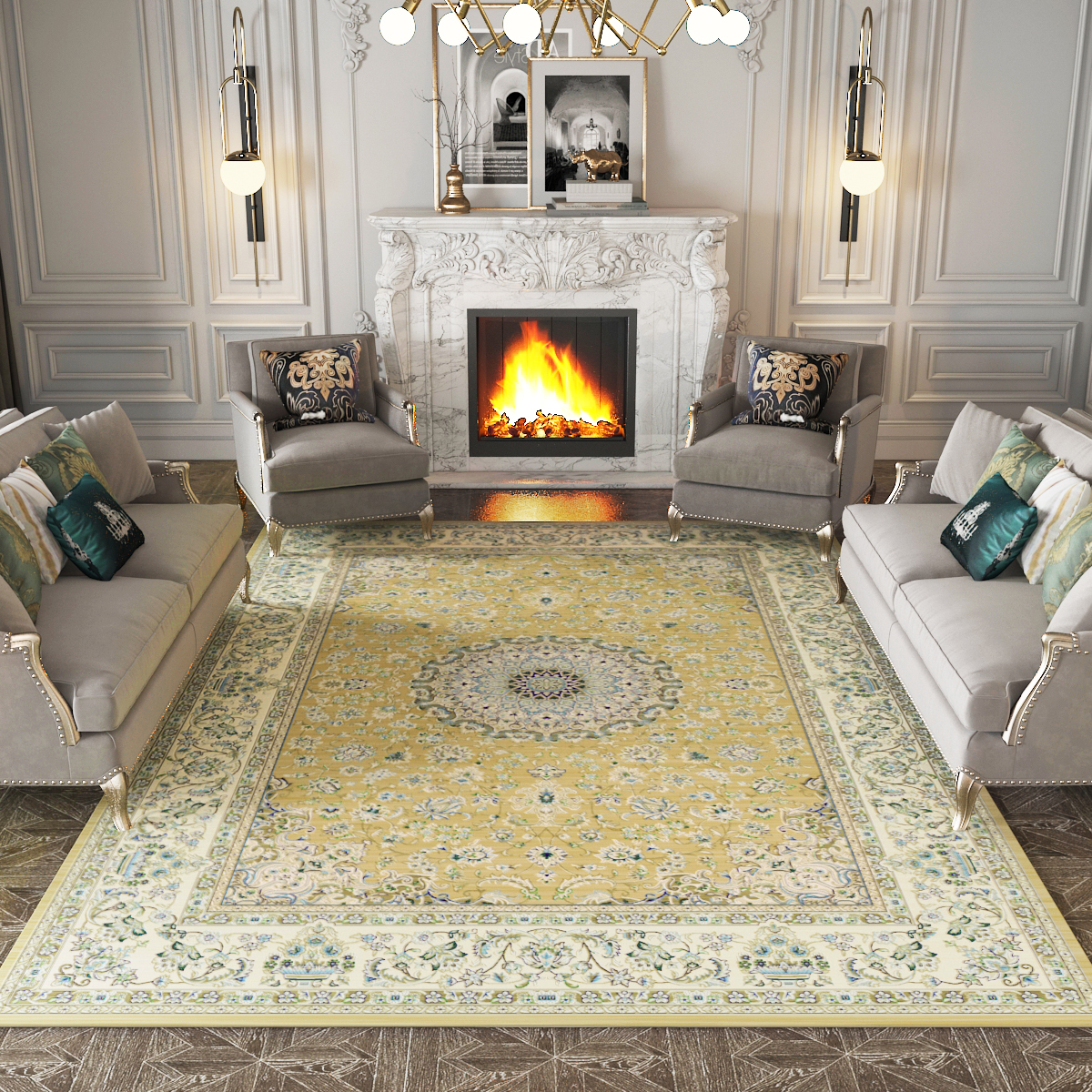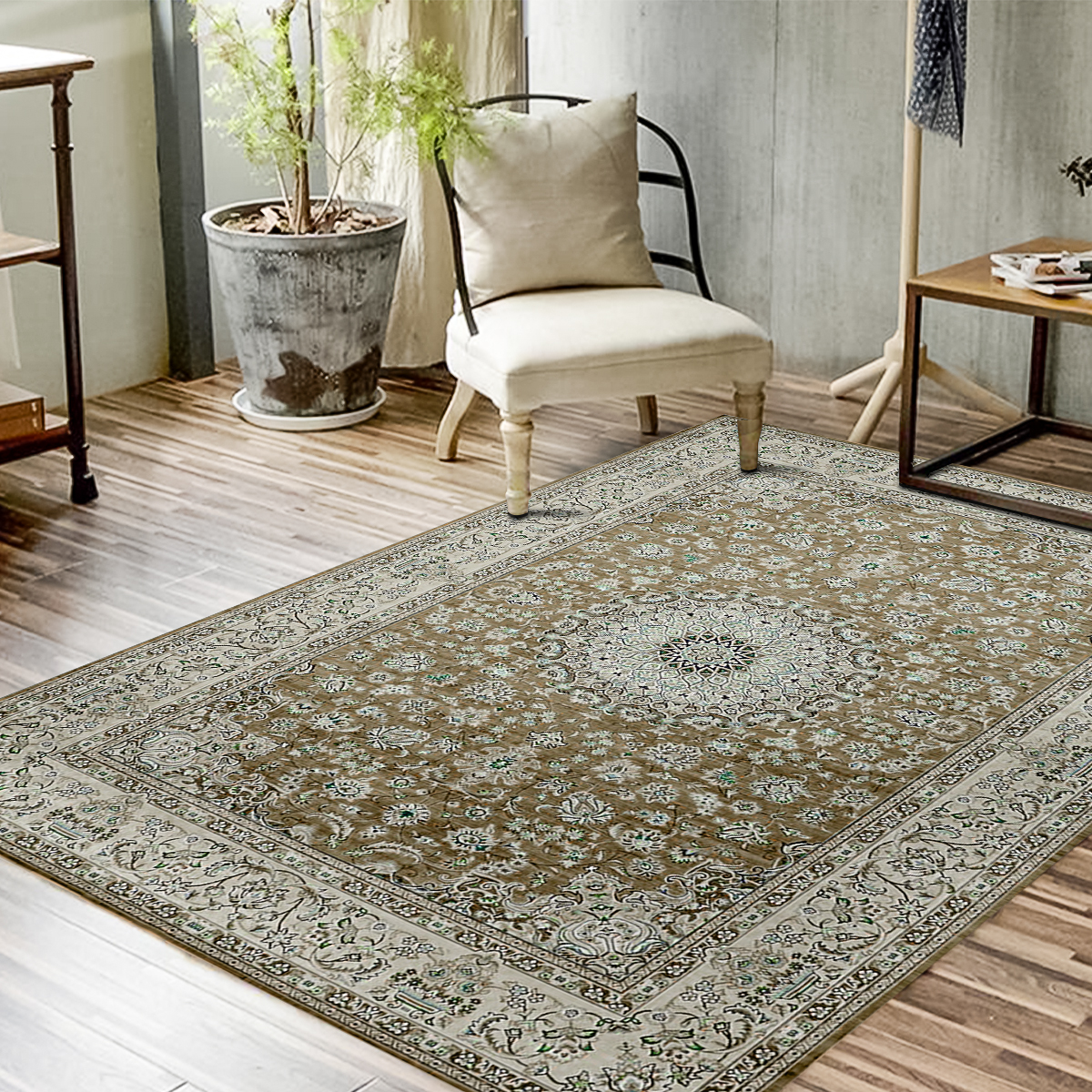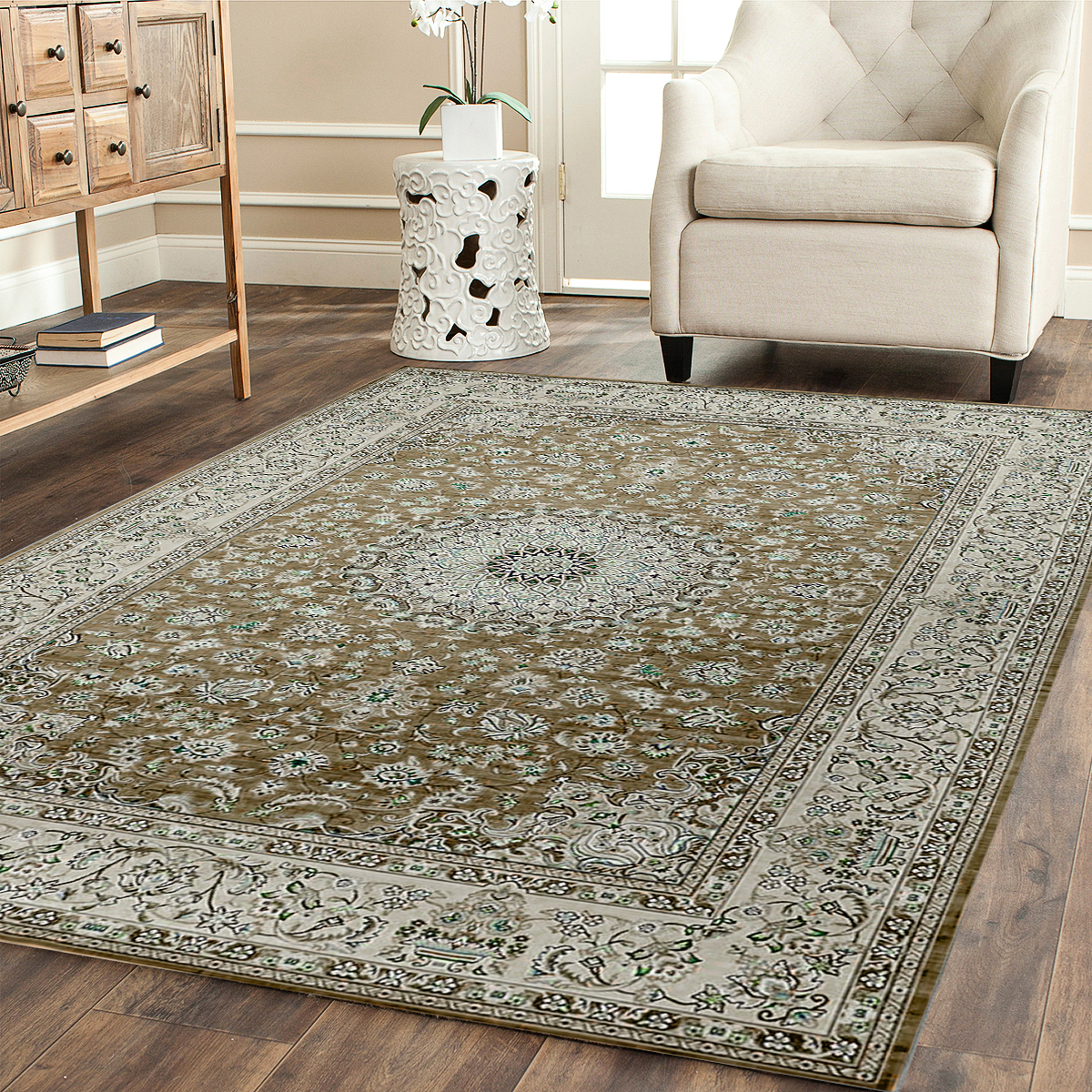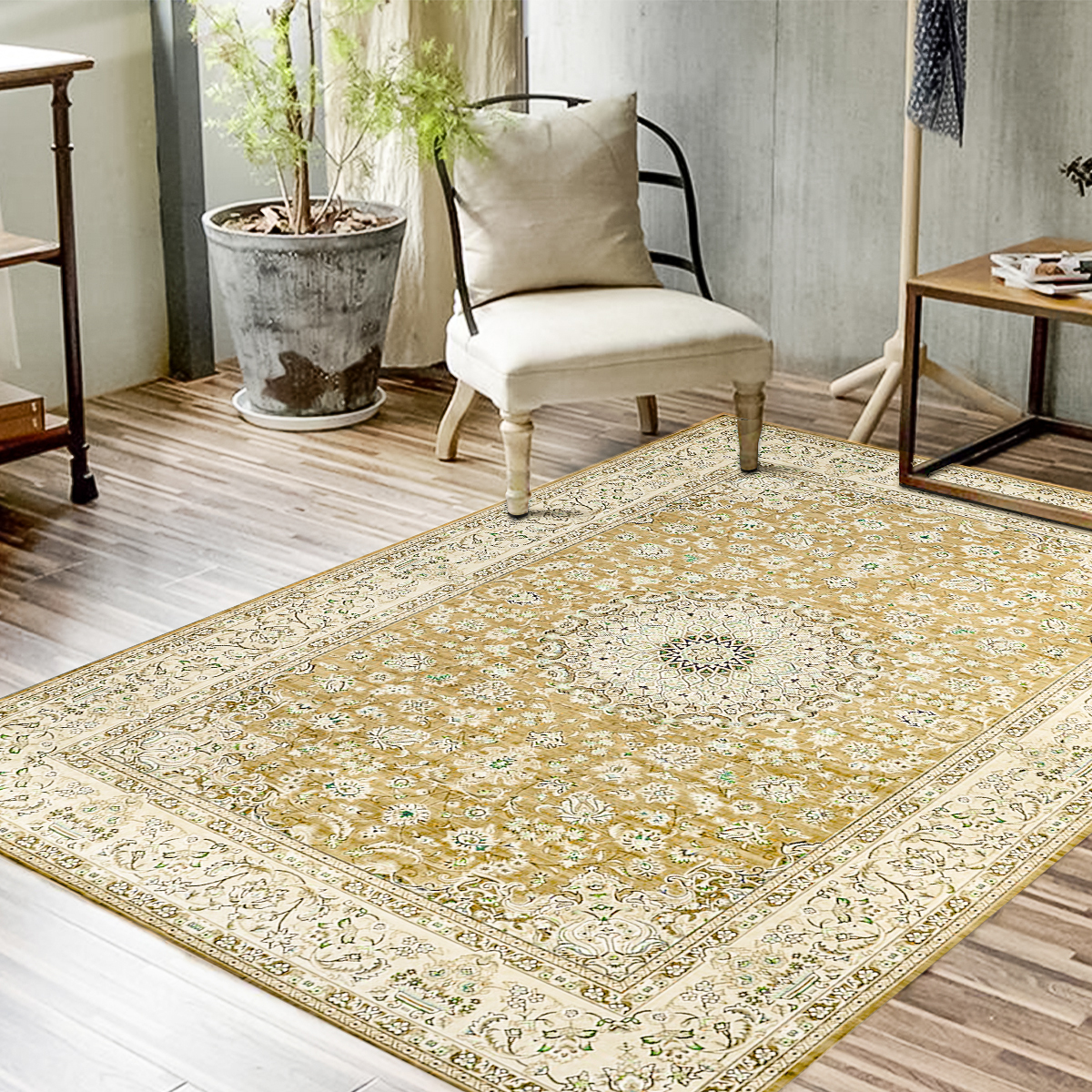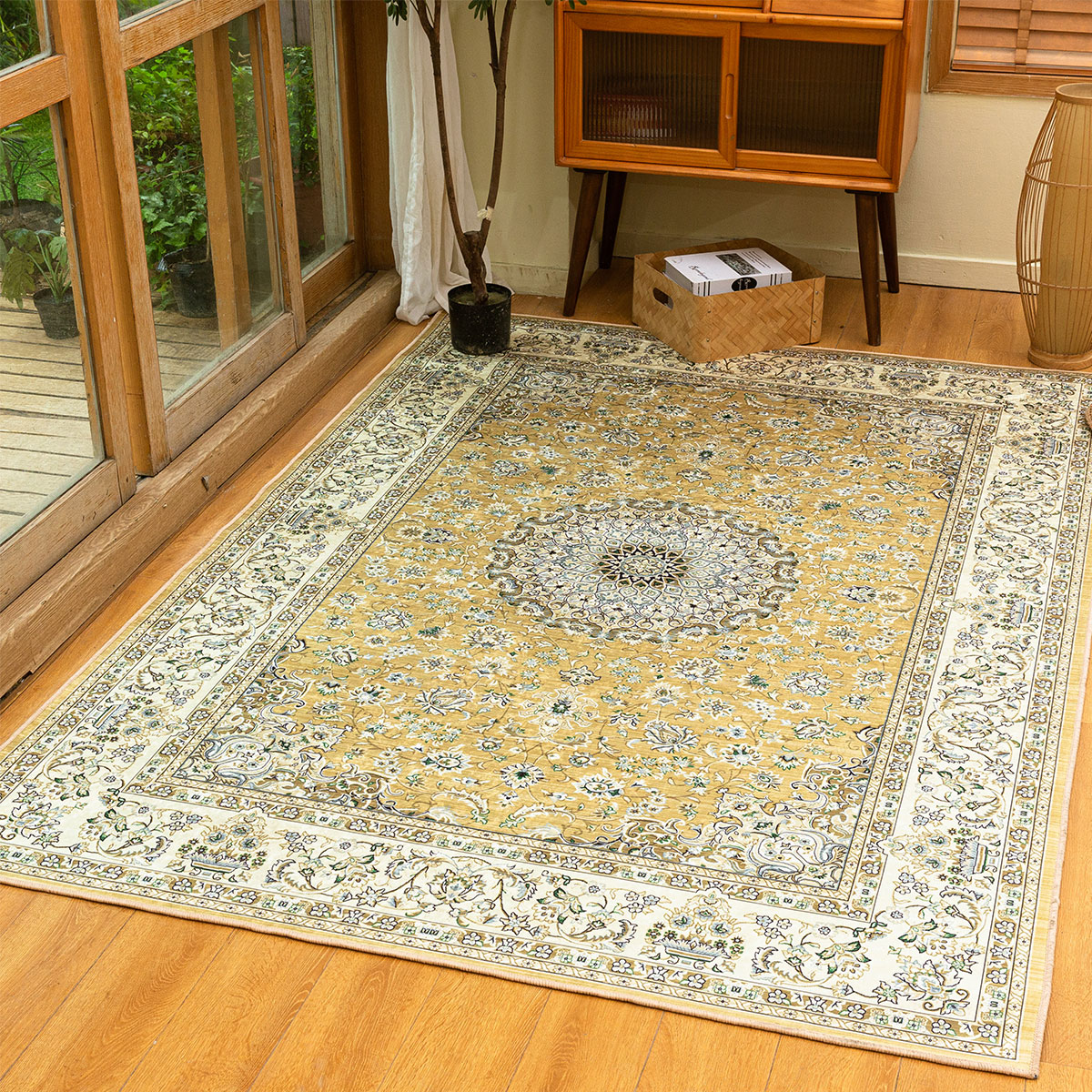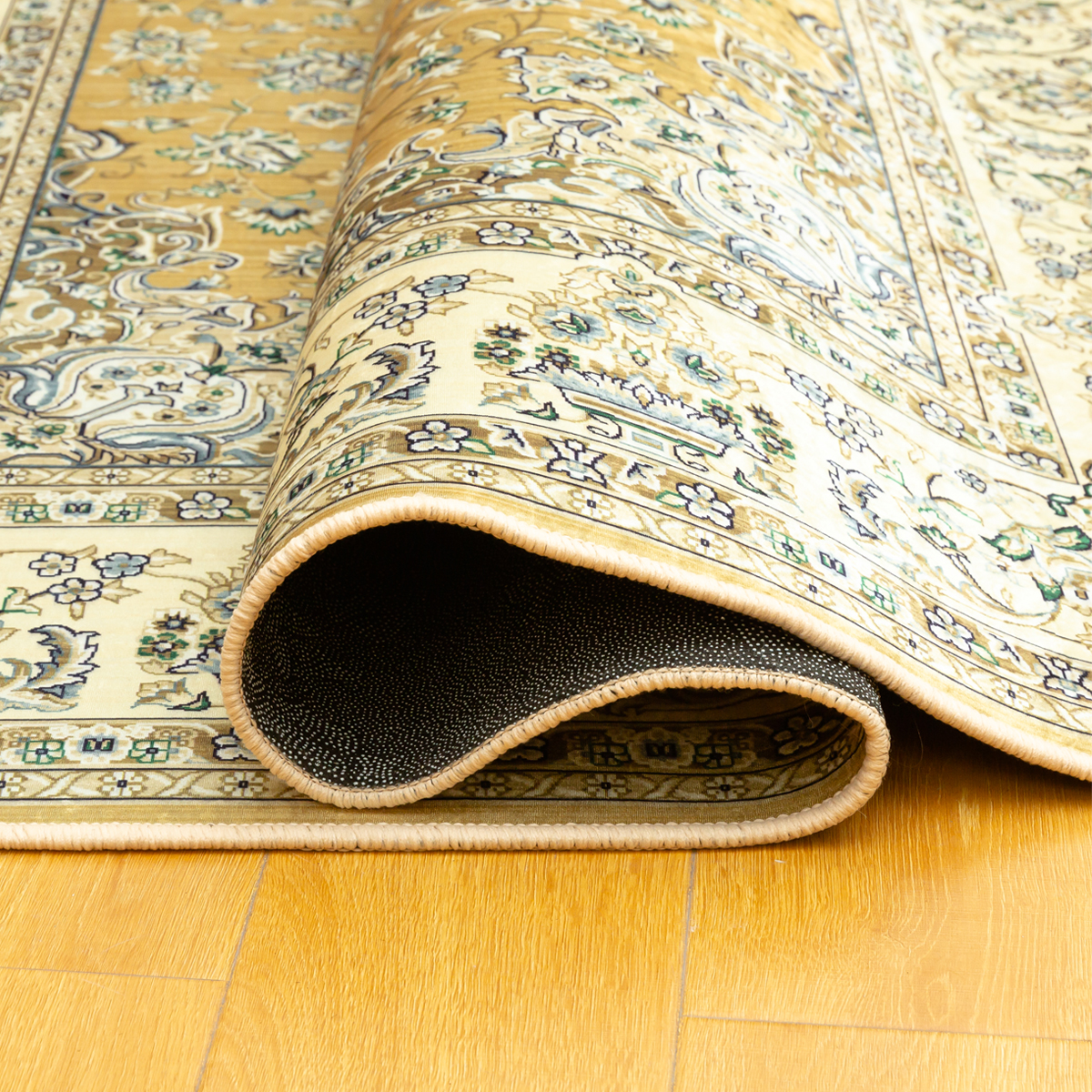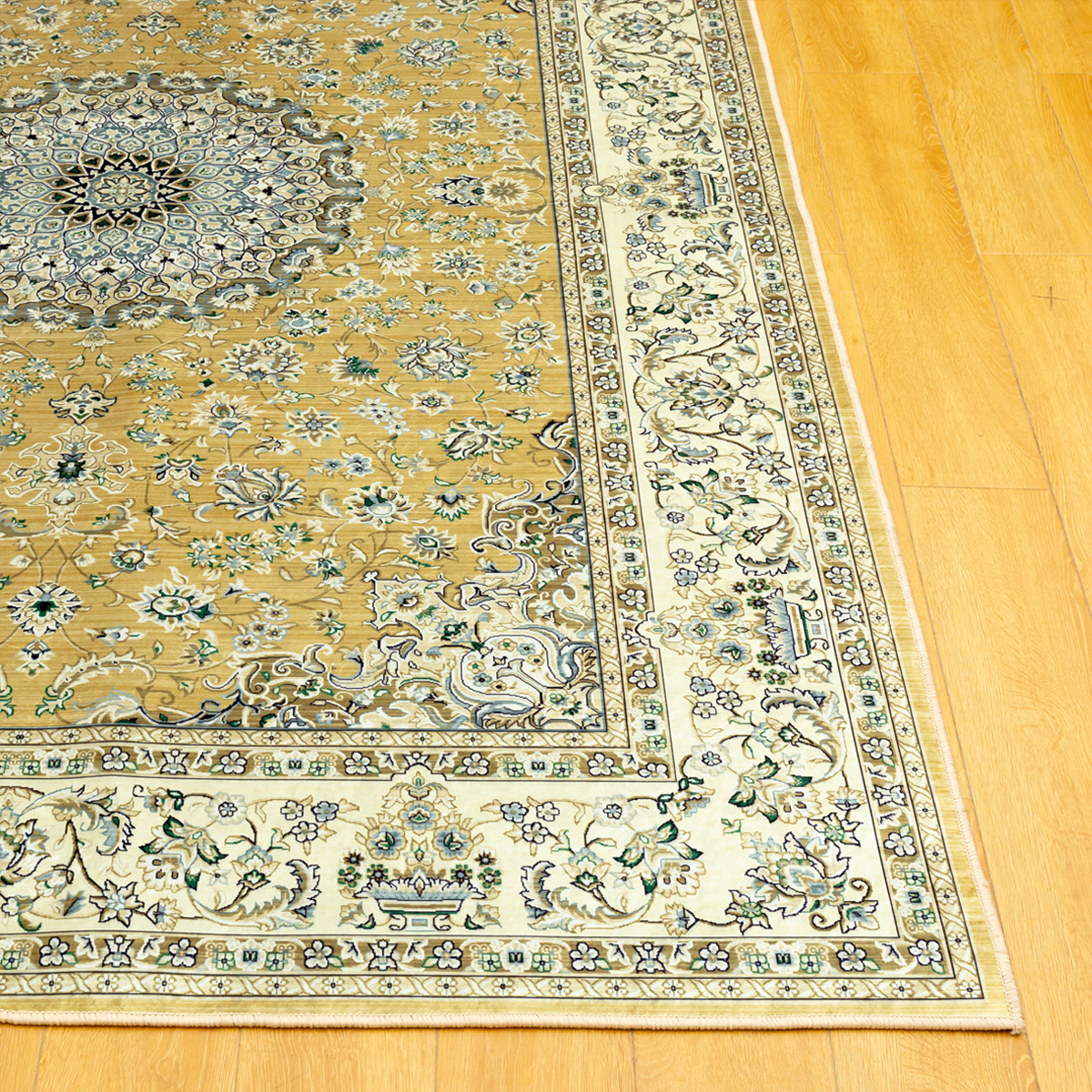 Perfect for Dining Room, Living Room, Bedroom. Lightweight and low profile. No Additional Rug Pad Needed. Spot clean with mild soap. Vacuum Regularly.

【VERSATILE GOOD LOOKS】Add a fashionable complement to a living room, dining room or bedroom with this versatile indoor area rug. With its classic color scheme and practical size, this area rug makes an attractive addition to any décor. This versatile area rug features a stylish color scheme and a bold, eye-catching pattern that will effortlessly complement any decor.
【DURABLE COMFORT】Machine-made from stain-resistant and stylish 100% Polypropylene, this durable area rug is designed for comfort and style. With a low pile height, this floor rug offers comfort without being too bulky for your pets, guests and children.​
【LOW-MAINTENANCE FLOOR RUG】 Strong materials will stand up to regular wear and tear for years of stylish comfort. This durable indoor area rug can be easily maintained with regular vacuuming and spot cleaning as needed.
【Non-slip Backing】The rug is covered with thousands of non-slip spots on the back to prevent the carpet from sliding on the floor, designed to provide warm and secure protection for home, perfect for living room, bedrooms and other home decor.
【DEDICATED TO QUALITY】A growing name in the home-fashion world, produces an impressive range of colorful floor rugs designed to complement any room like a work of art.

Specification:
Material: 100% Polypropylene
Style: Modern Eurpoean, Persian Style
Shape: Rectangular
Optional Size:
- 60x110cm (2ft 0" x 3ft 7")
- 80x150cm (2ft 6"x 5ft")
- 120x170cm (4ft x 5ft 6")
- 160x230cm (5ft 3" x 7ft 7")
- 200x290cm (6ft 7" x 9ft 6")

Features:
- Versatile & Beautiful
- Built to Last
- Kid & Pet Friendly
- Match any Color Palette

Note:
- Easy to clean and maintain, this rug can be kept looking its best by vacuuming regularly and spot treating any mild stains with mild detergent or rug cleaner.

Attension:
- Rug ships rolled and may have some initial creasing upon opening, for best results we recommend setting a piece of furniture on the affected area or gently back rolling to help flatten the rug; spot clean only. We strive to represent all items as accurately as possible in images, but colors may vary depending on lighting.

Package included:
1 x Rug

30-Day Return & Refund Guarantee
Undamaged products may be returned for a full refund for any reason within 30 days of the date the item was delivered to the designated shipping address. Once the returned item arrives back in hallolure's warehouse for inspection, the refund process will begin.
Email Us:
hallolure@hallolure.com
Shipping Rate:
Free shipping available - You don't have to pay shipping for all items at Hallolure.com. 
You can view the shipping fees on each product page and at checkout.
Shipping Time:
 

Shipping Method

Shipping Time

Costs

Standard Shipping 

(Fedex or UPS )

5-10 Business Days

(under normal circumstances)

Free-Order over 0
Ship from local warehouse:

 5

- 10 business days.  Due to the COVID-19, the shipping may delay.

It depends on where you are. Under normal circumstances, orders processed here will take 5-10 business days to arrive.On weekends or holidays , the delivery time may be delayed, please understand, thank you.

After receiving your order, we need 2-3 days to process the order (if out of stock products, we will contact you in time, please pay attention to the mailbox), 1-2 days for outbound, 2-4 days for shipping And delivery, so the total time to reach you is about 5-10 days.

Delivery details will be provided in your confirmation email. Thanks for waiting patiently.

 

Non-mailable Areas:

Dear customers,Delivery is available in most areas of the United States, except for the following areas.

our non-mailable areas in the United States include: Alaska, American Samoyed, Guam, Hawaii, Marshall Islands, Palau, U.S. Virgin Islands, Puerto Rico, American Armed Forces, European Armed Forces, Pacific Armed Forces.

 


How can I view my order status?
It is easy, after you placed an order log in your account using your email address.

In your hallolure account, you can see all the orders you made including full information: shipping address, shipping method, payment information also items ordered. You can also print an invoice by yourself.

When the status of your order is updated, It will also show in your account. The tracking number will be submitted to your account after we ship out your package. 

You also have access to your account setting and your address book. 
Need More Help:
If you have any questions, please contact us: 
Email: hallolure@hallolure.com
Phone: (+1) 3237397222
Company in US: 1035 N Todd Ave Azusa, CA 91702