Kimbosmart® LED Electric Swing Shaker Recliner Comfort Newborn Autoswing Chair Musical Bed
Multi-function Music Electric Swing Shaker Recliner Comfort Newborn Autoswing Chair InfantSpecifications:Item type: Baby Electric AutoSwing CradleMaterial: Aluminum alloy+ABSColor: Pink/Green/GreyControl method: smart button controlSuitable age: 0-12 monthsBattery: Host 4 section 1...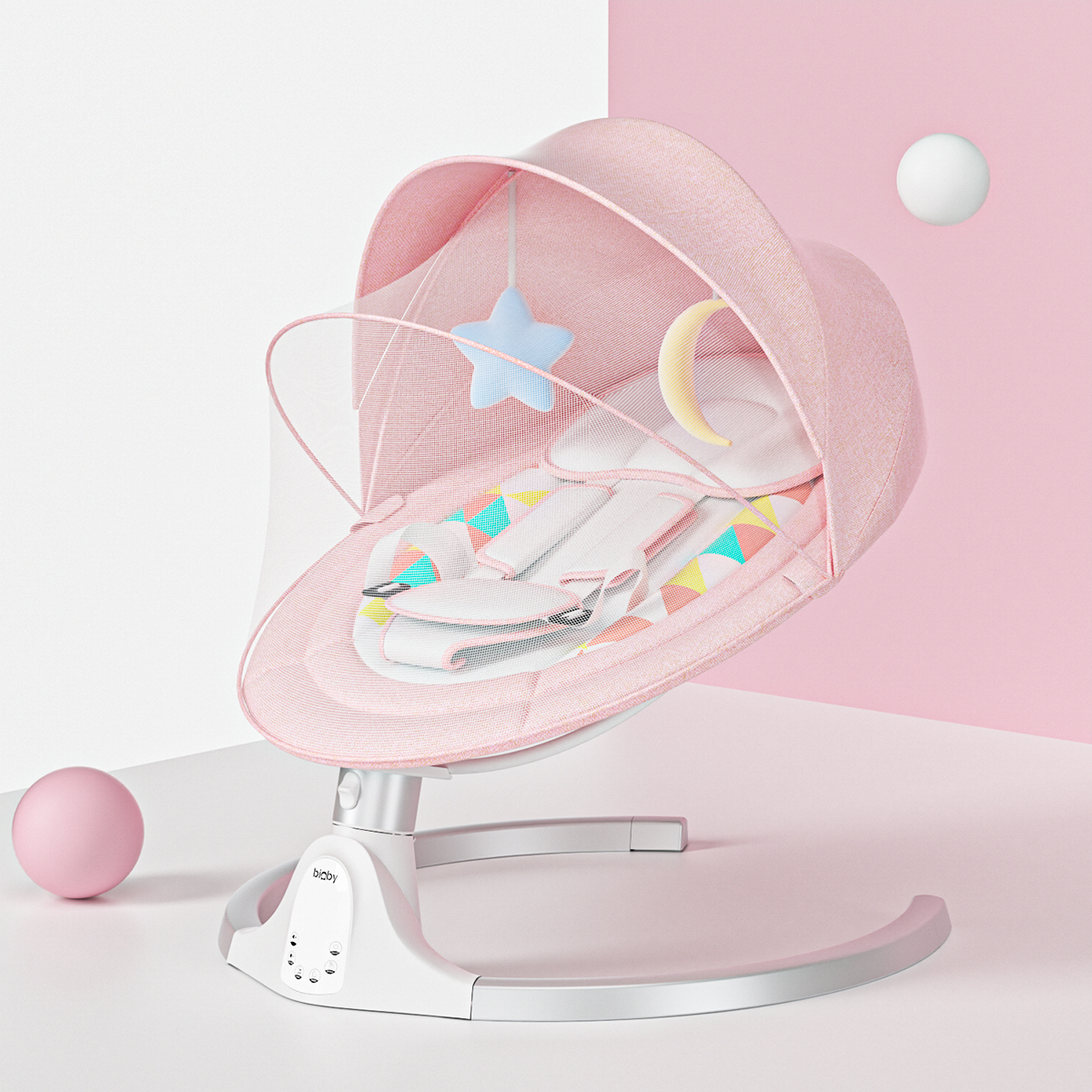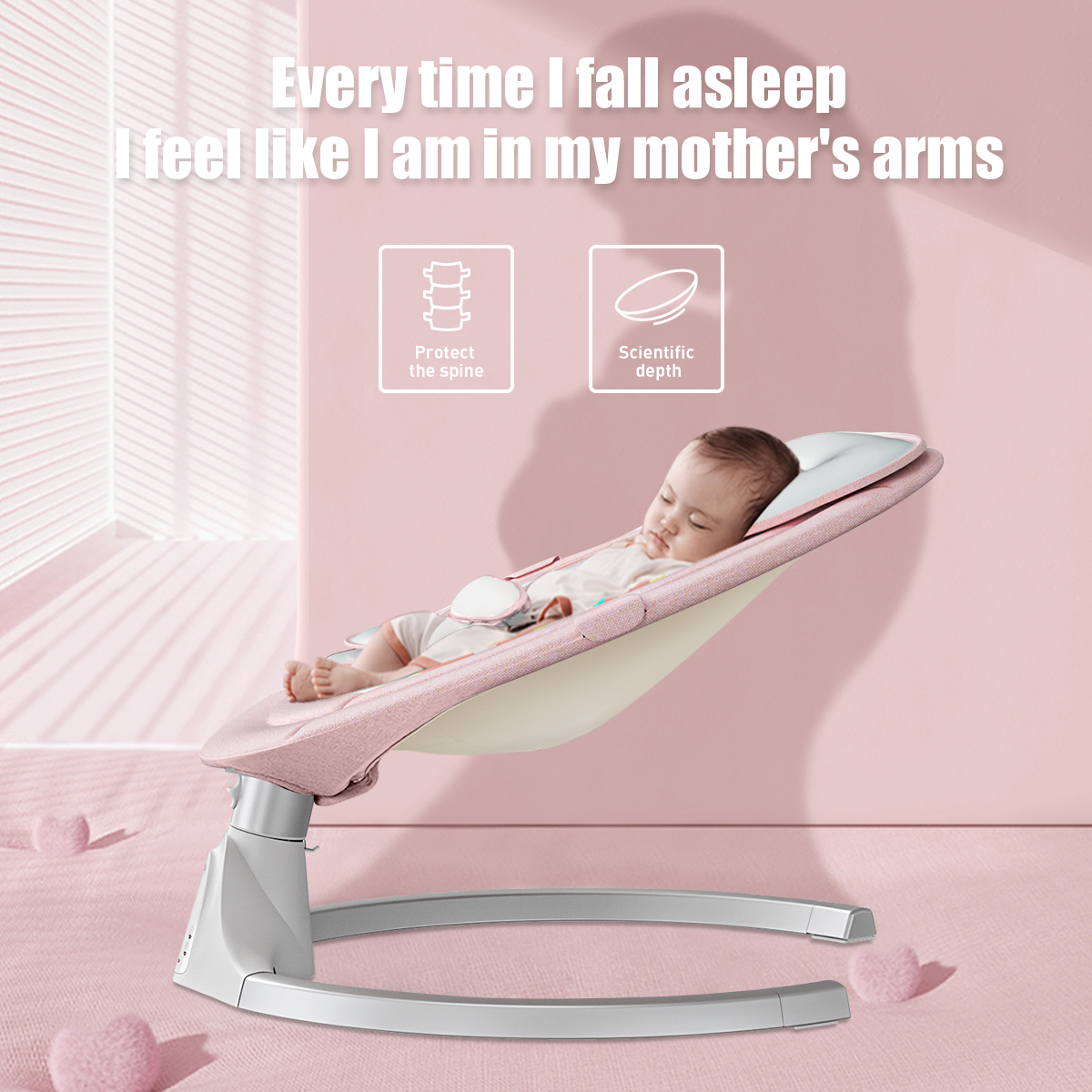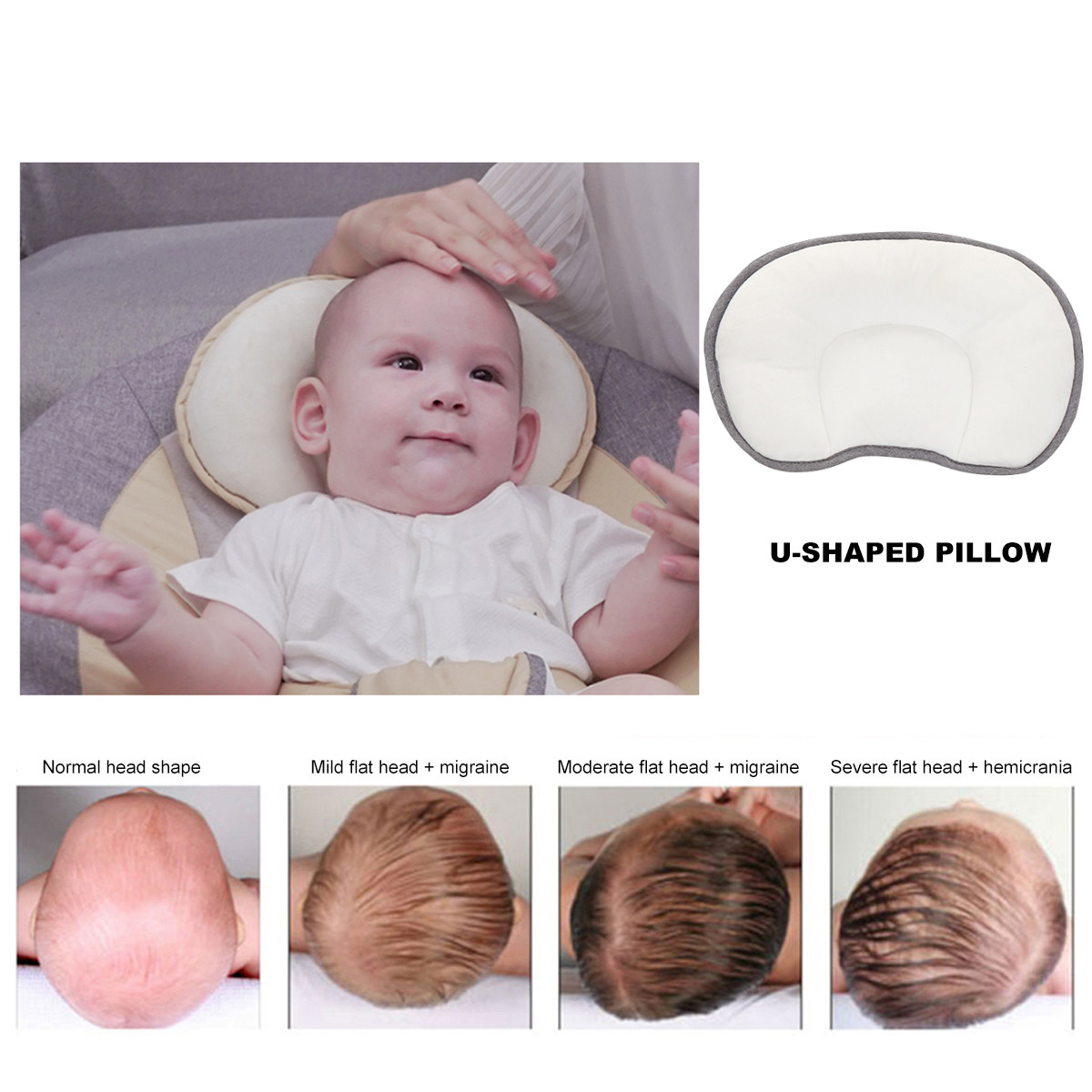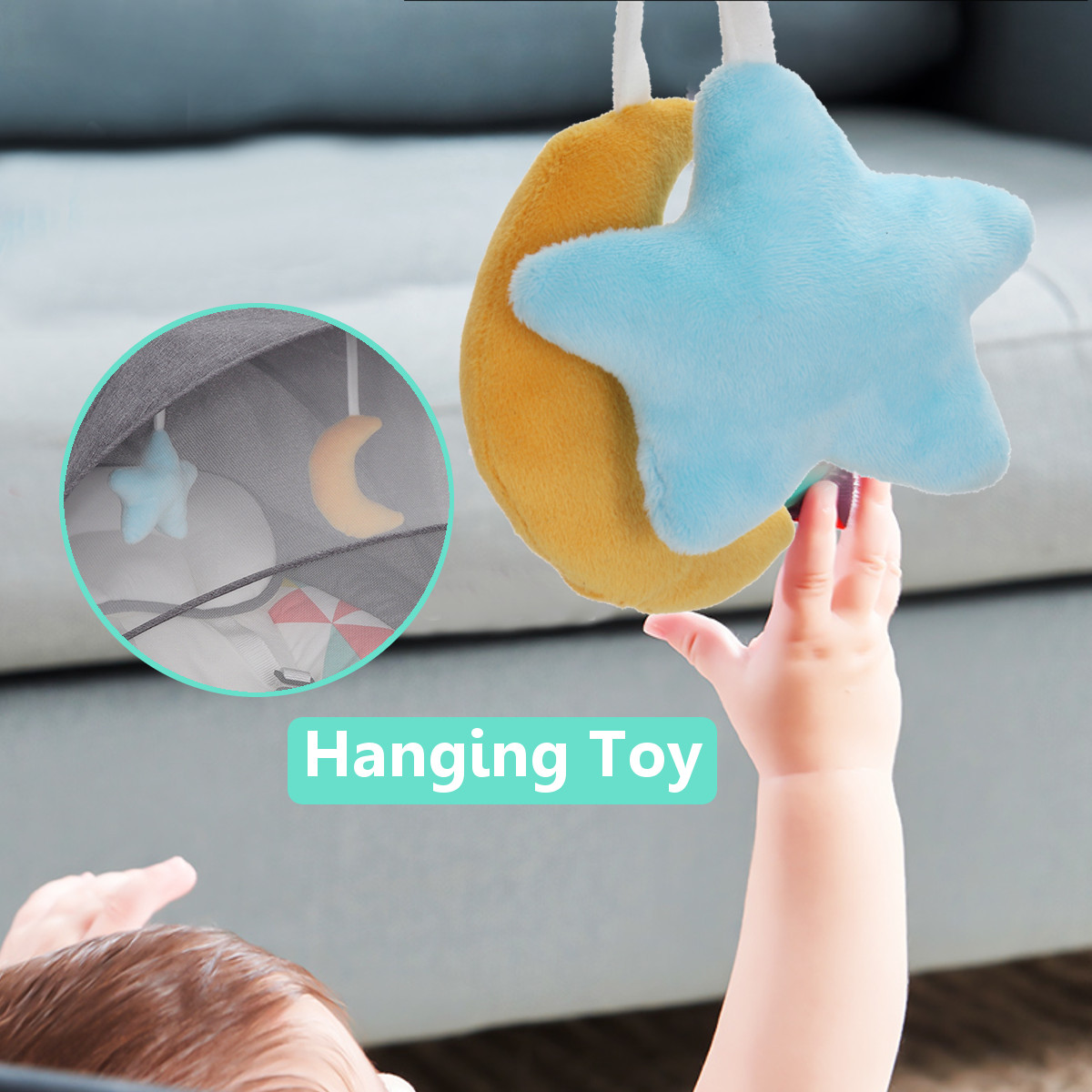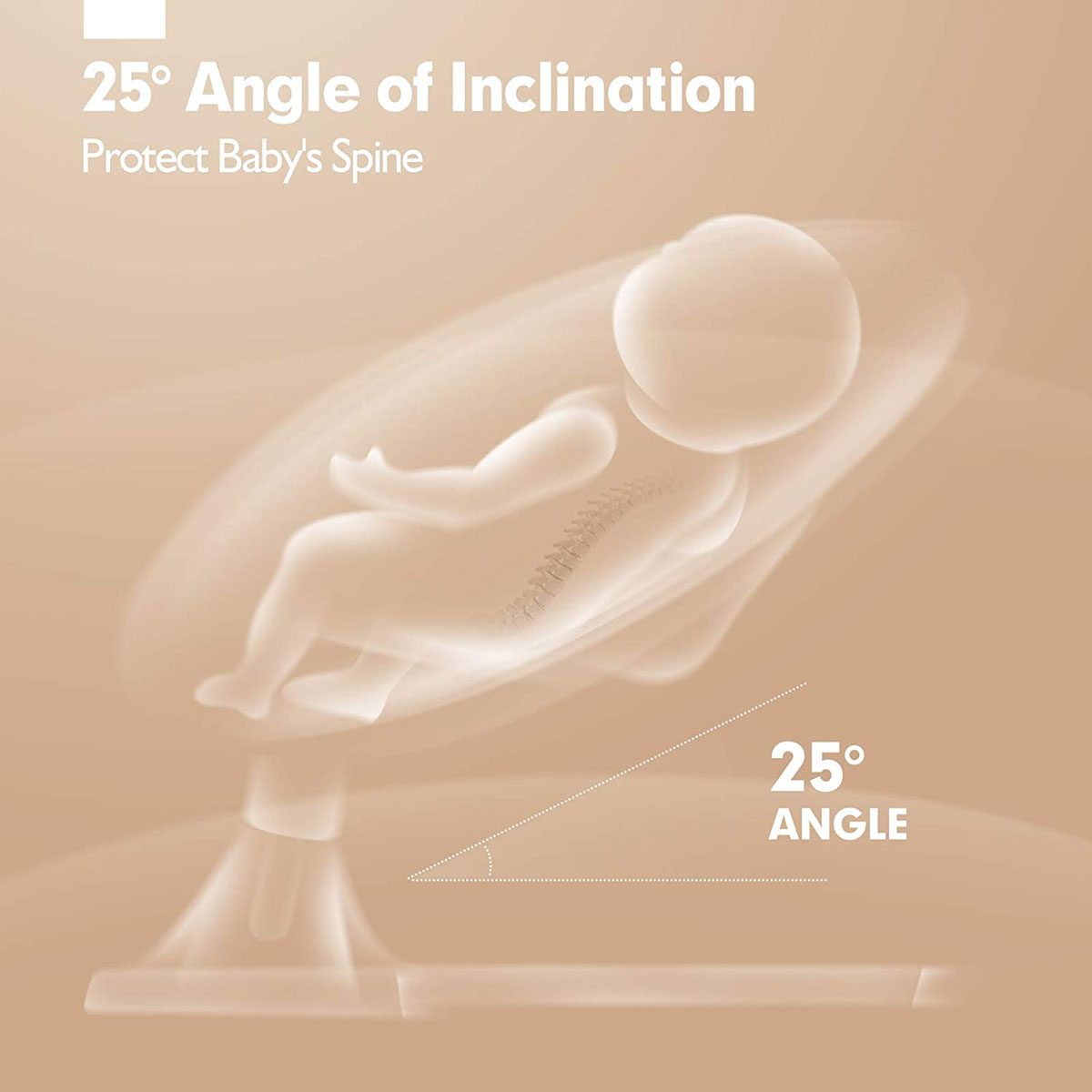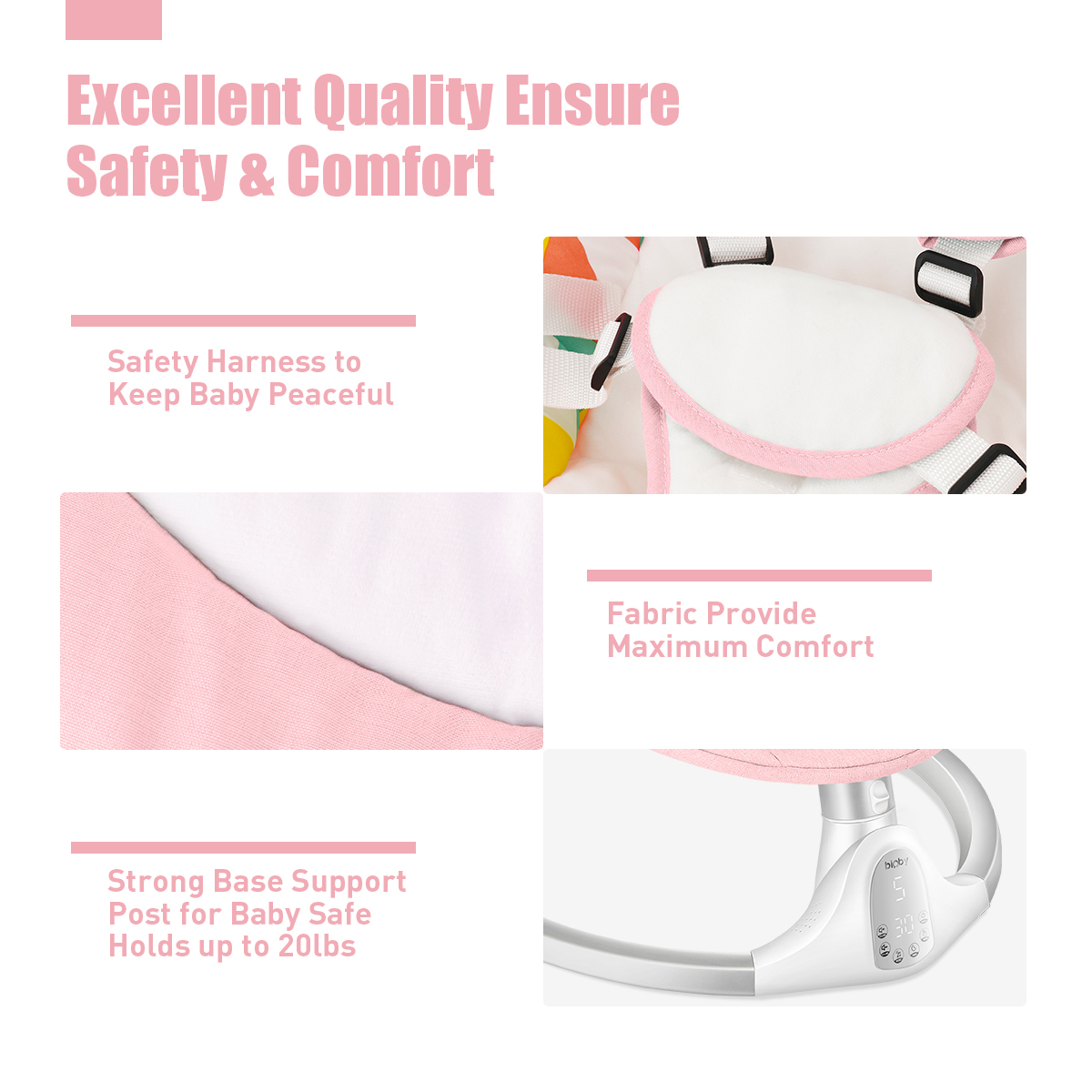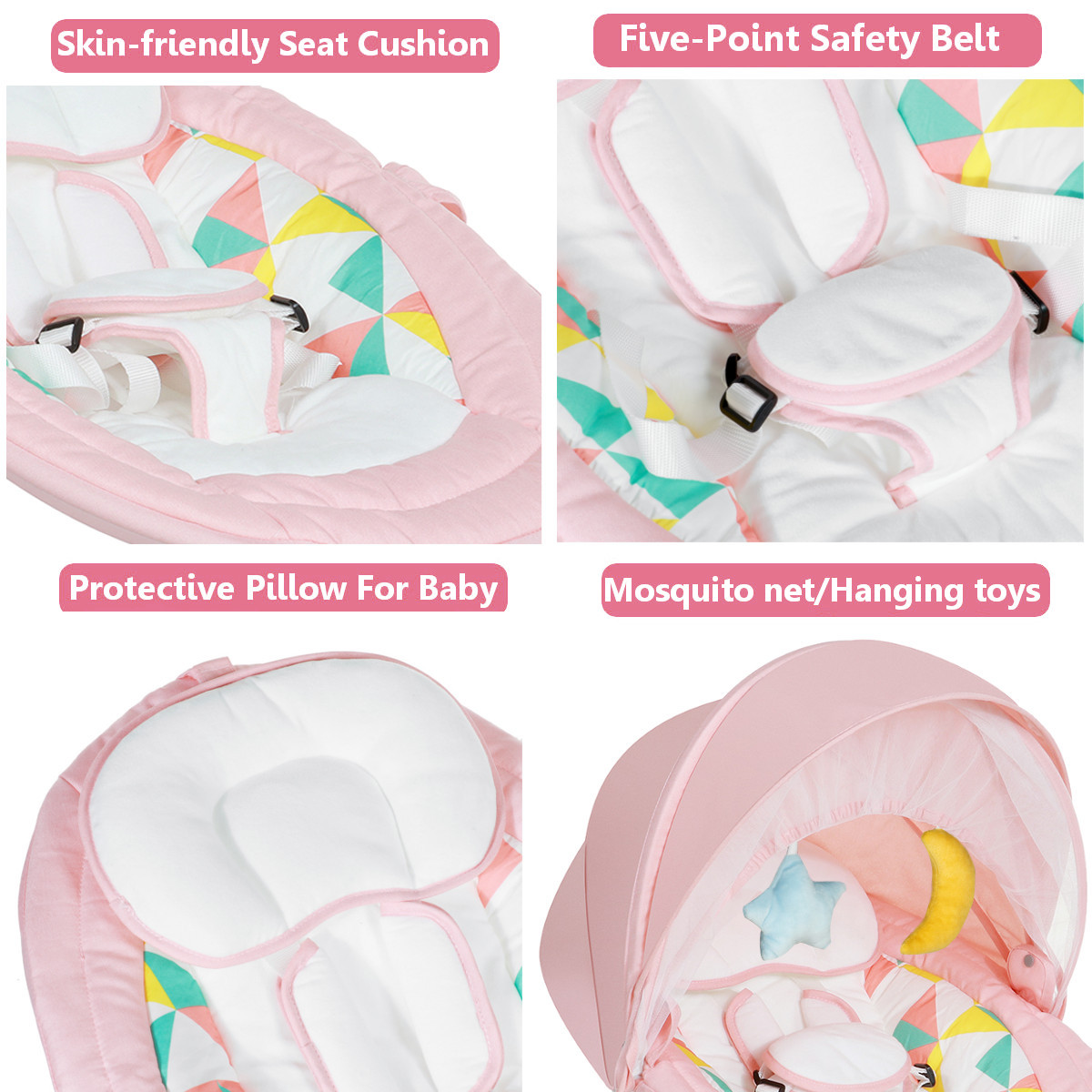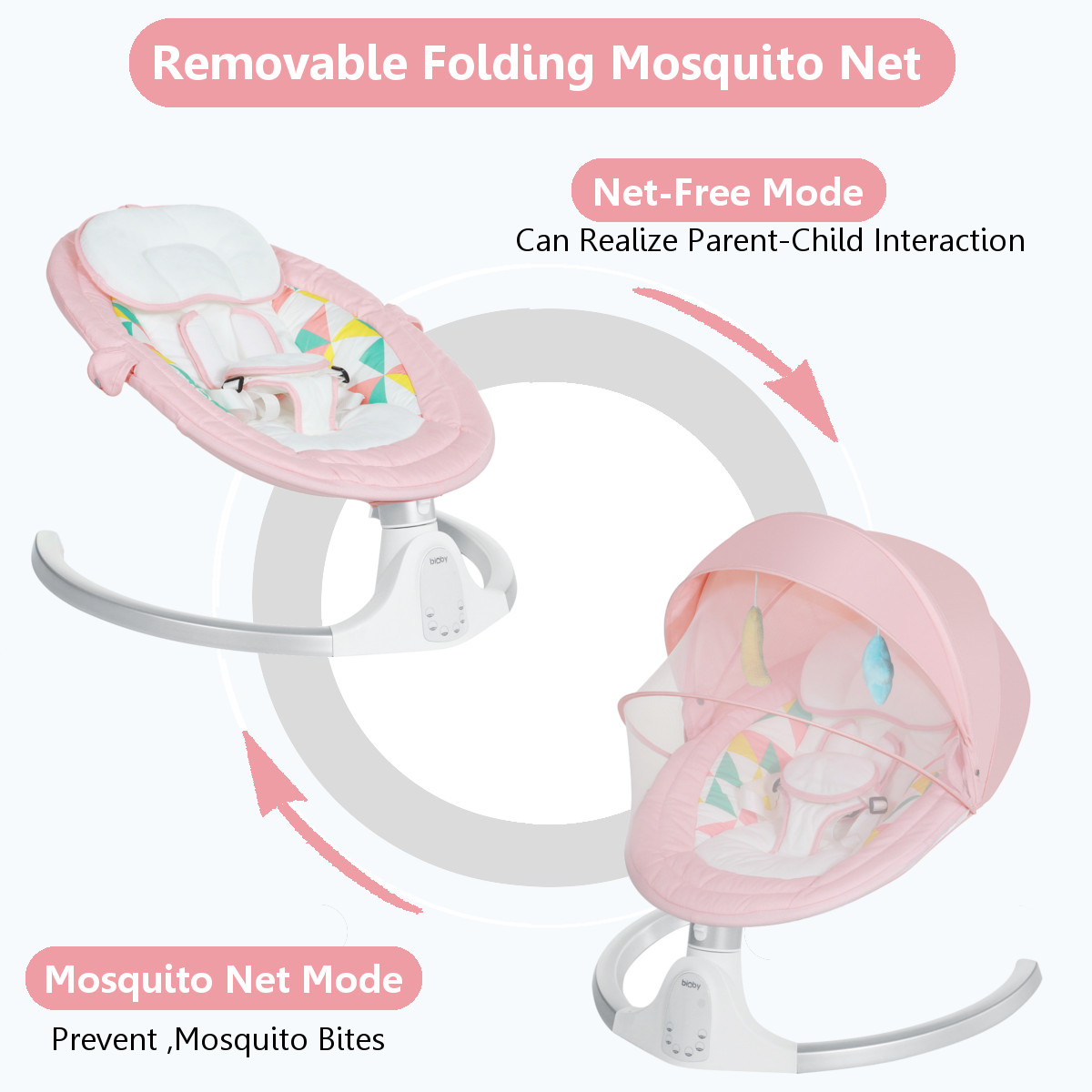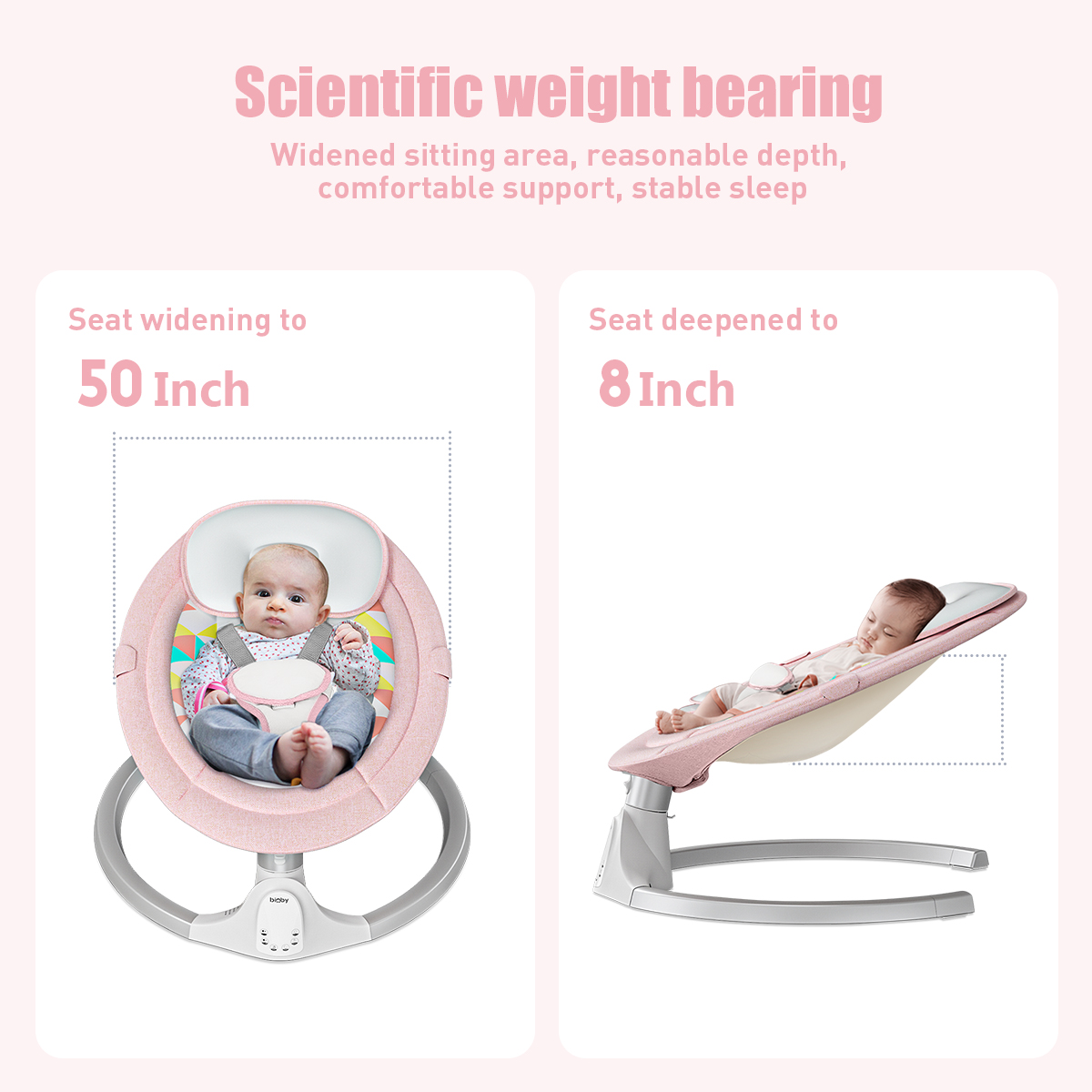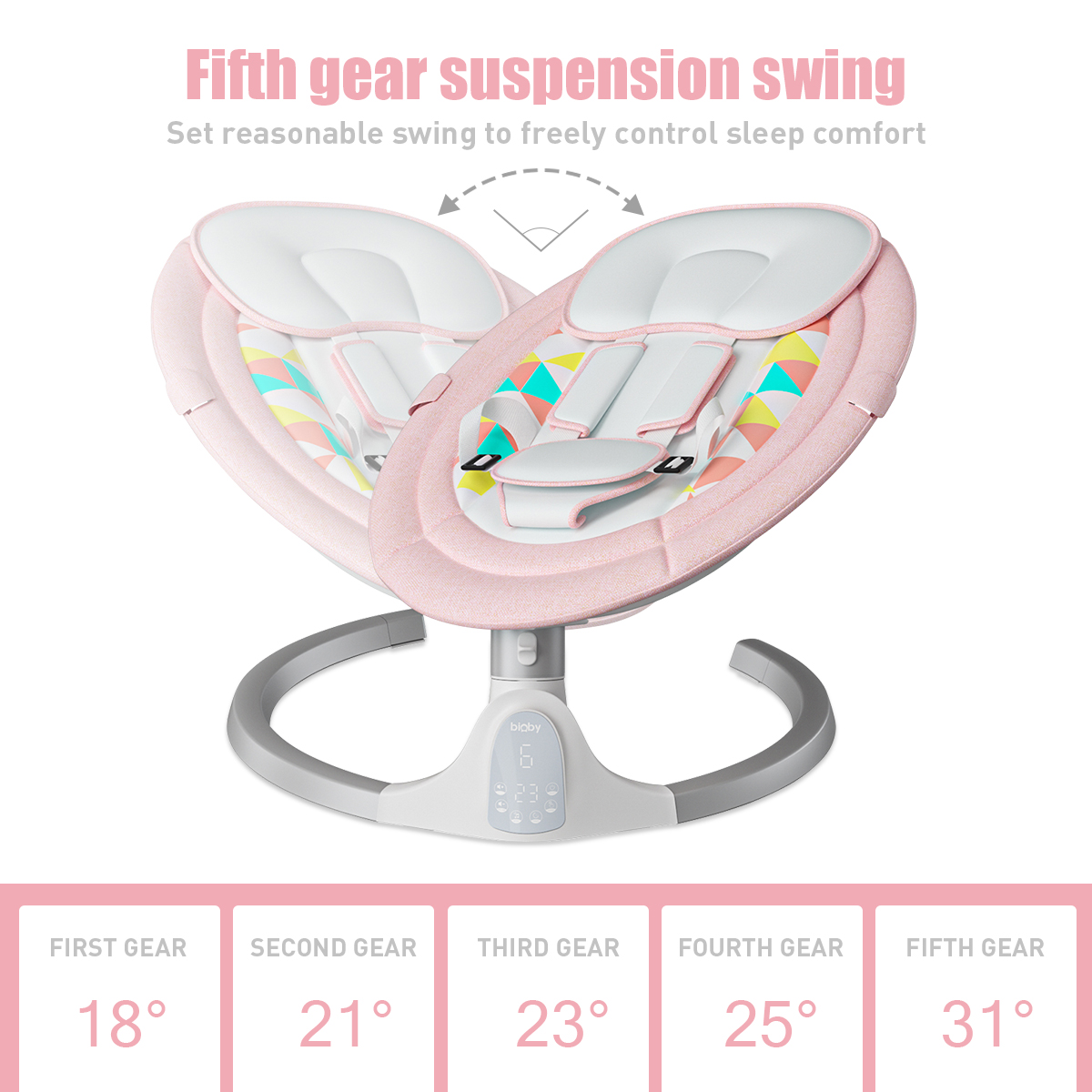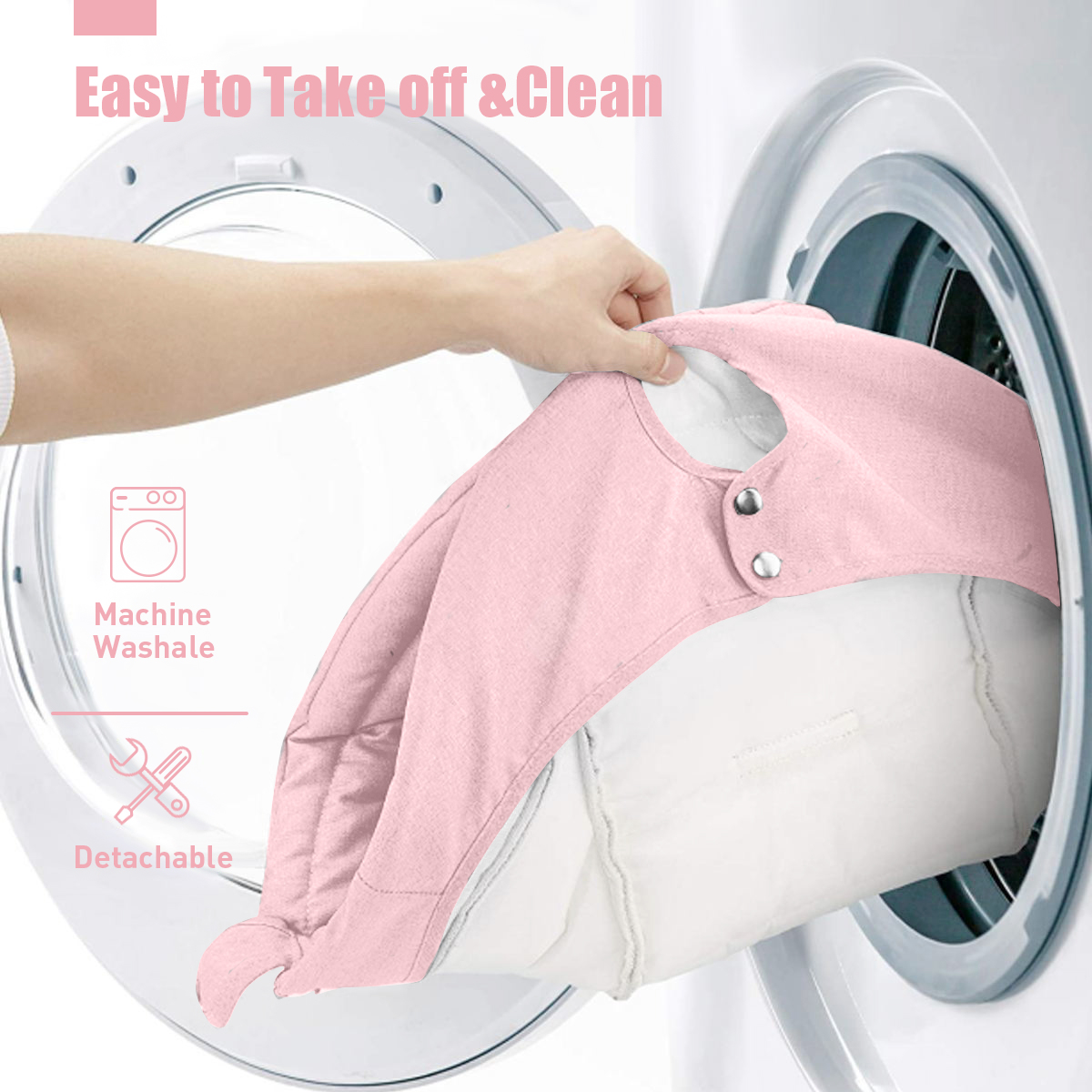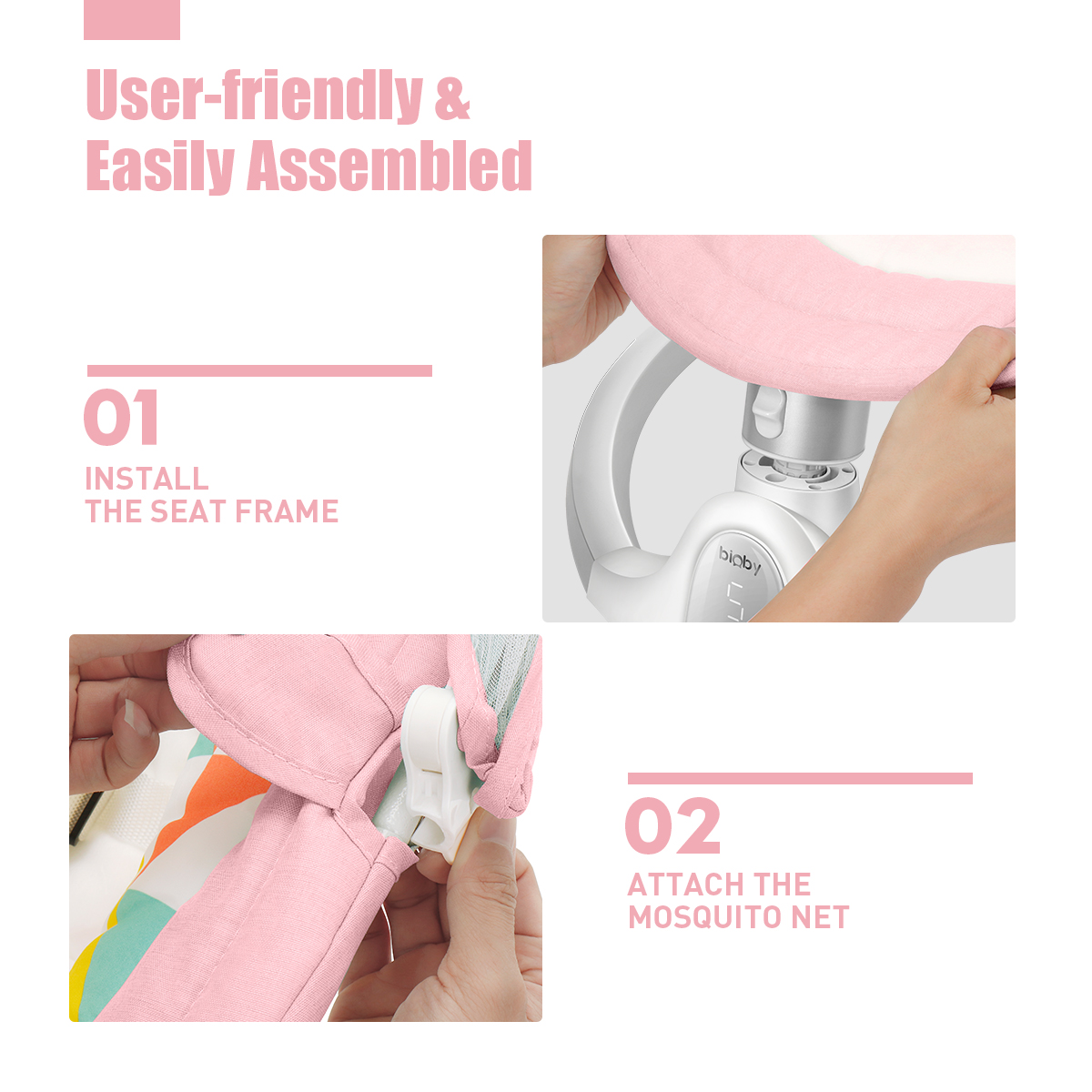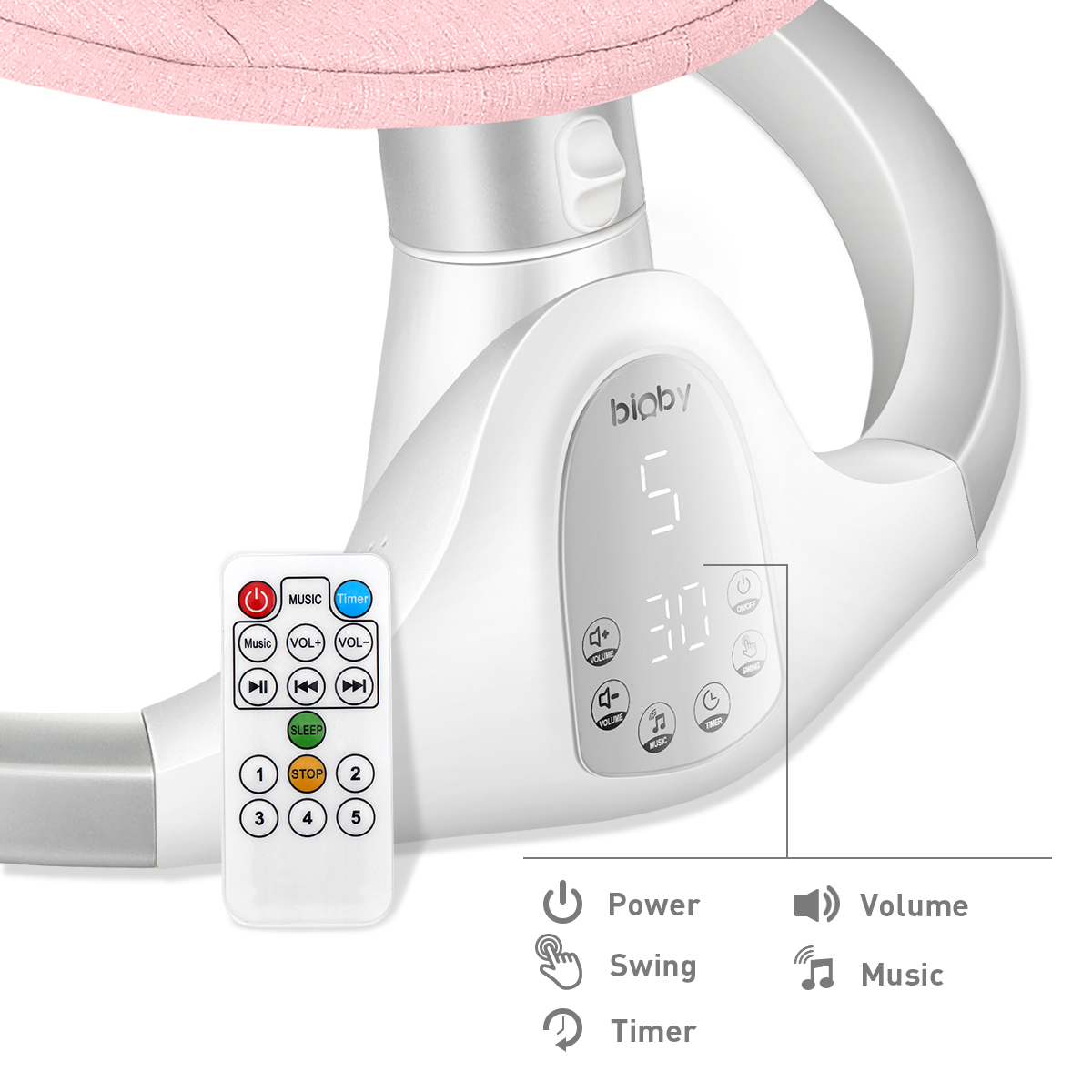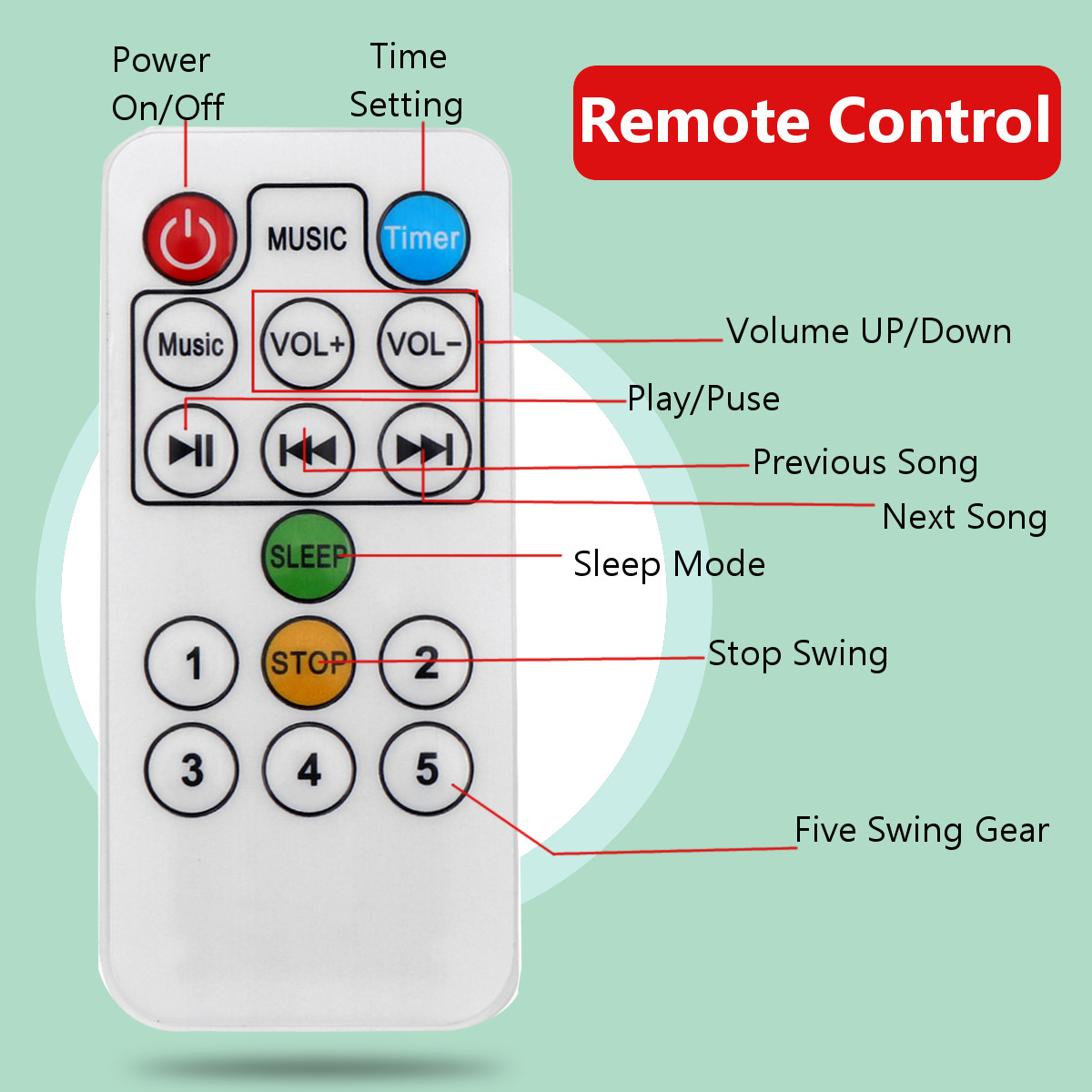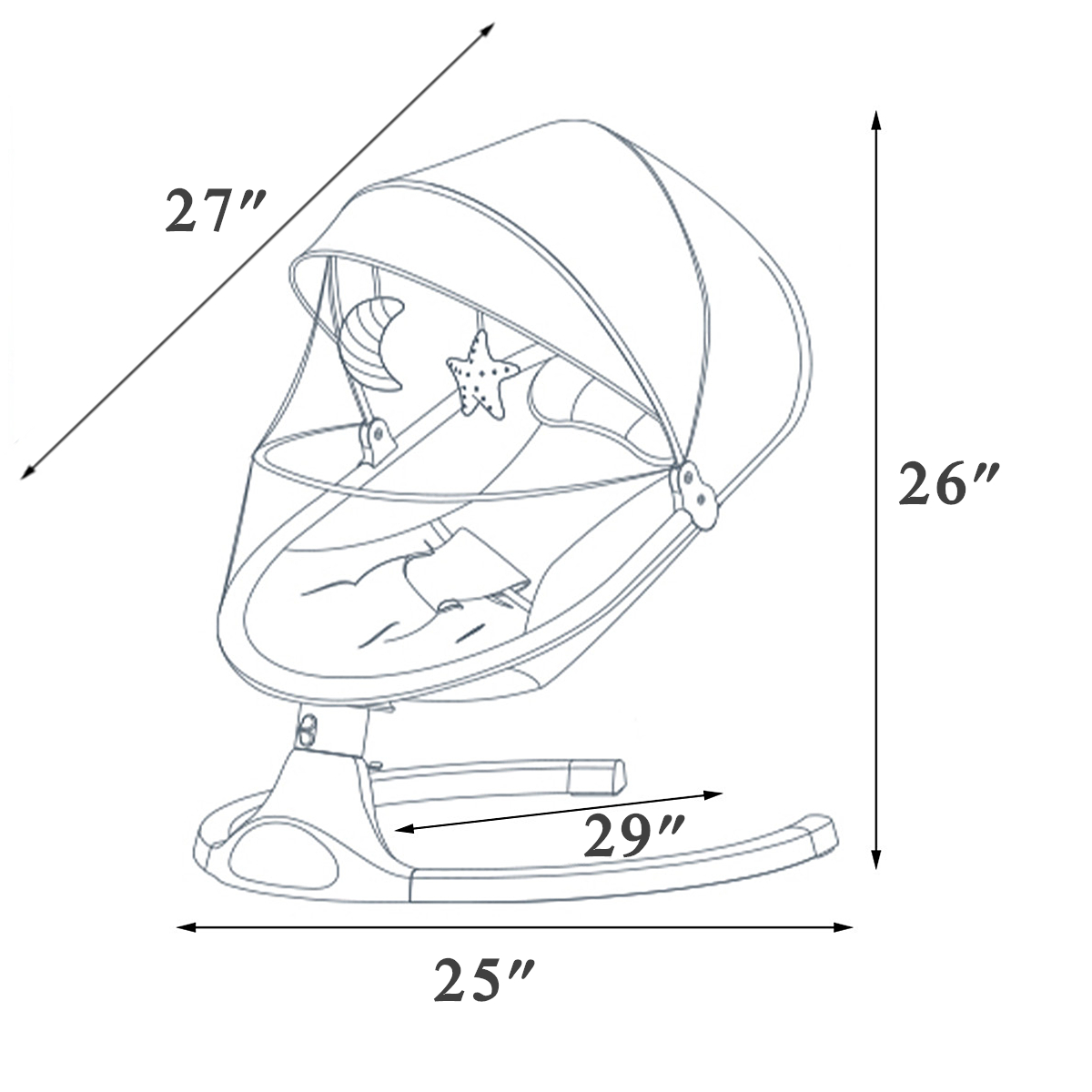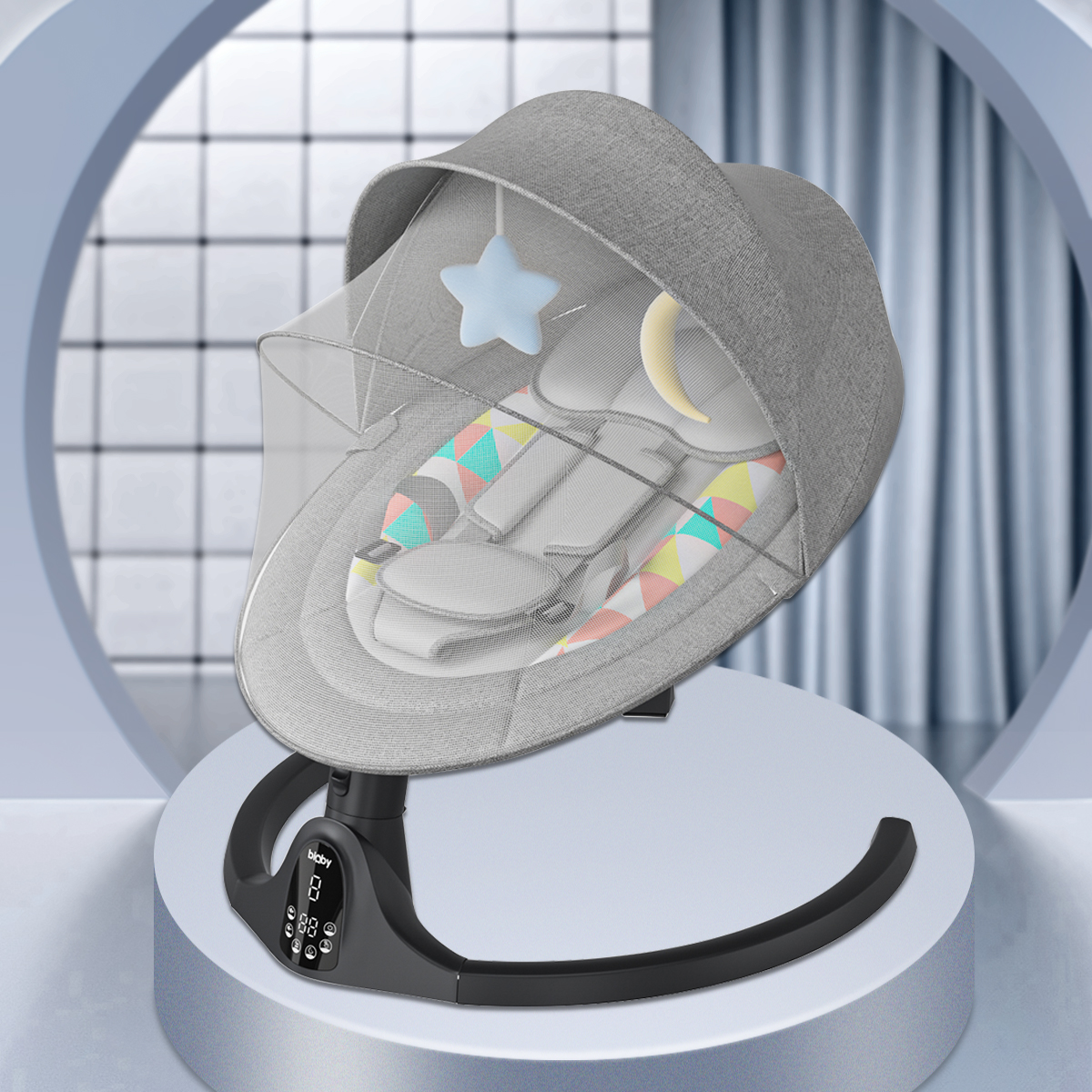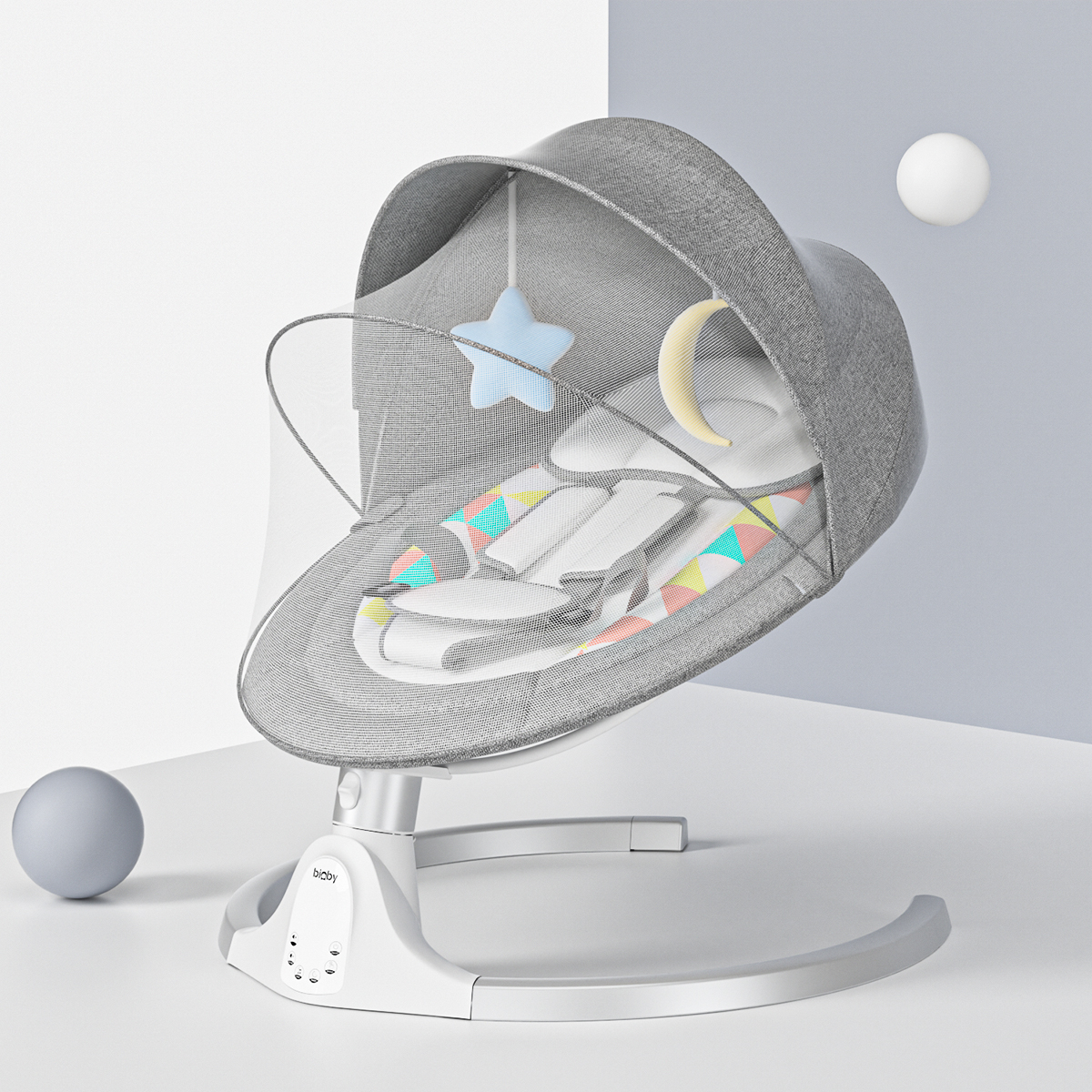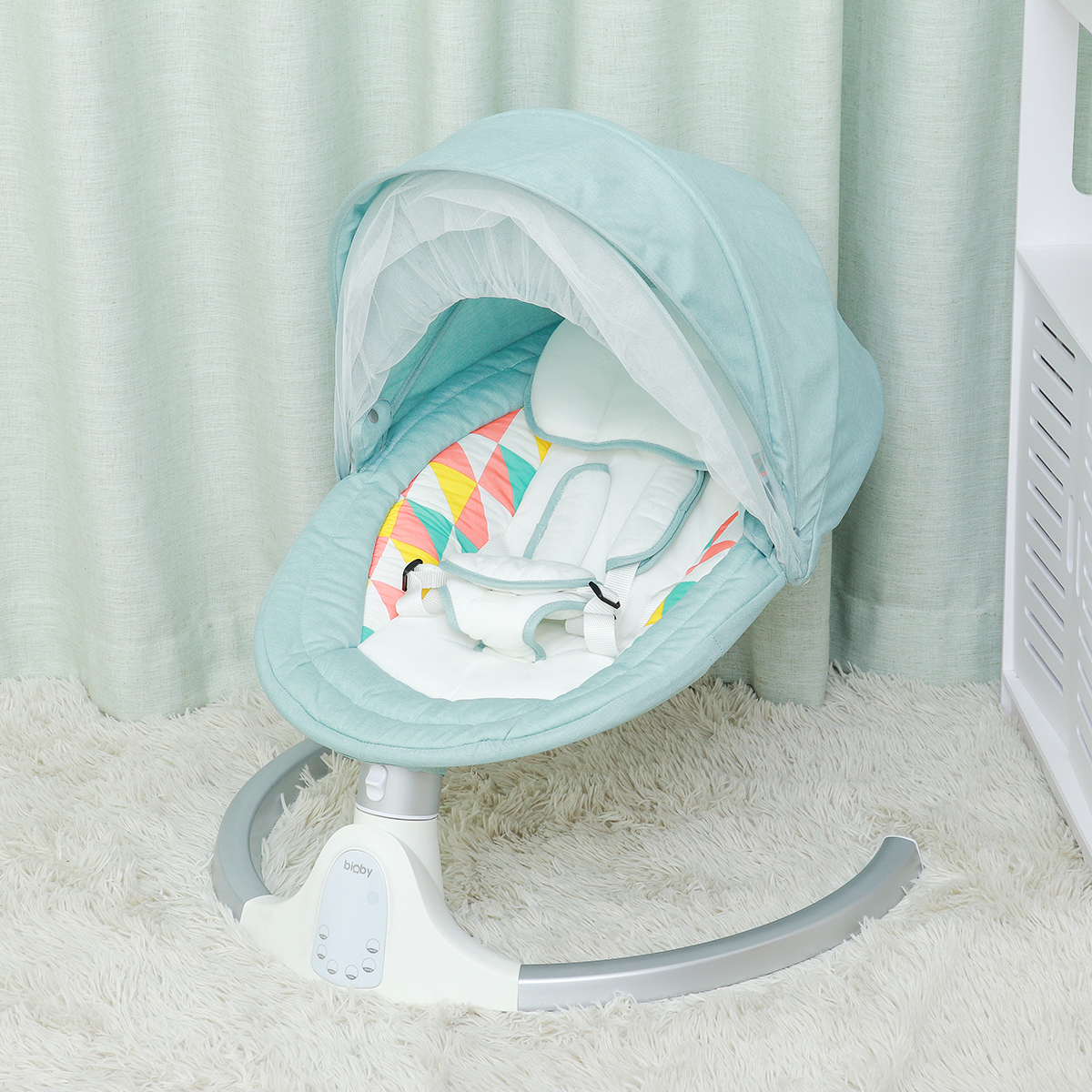 Multi-function Music Electric Swing Shaker Recliner Comfort Newborn Autoswing Chair Infant
Specifications:
Item type: Baby Electric AutoSwing Cradle
Material: Aluminum alloy+ABS
Color: Pink/Green/Grey
Control method: smart button control
Suitable age: 0-12 months
Battery: Host 4 section 1 / battery box 1 section 2nd battery (excluding battery)
Size: 65x66cm/23.35x25.74"
(1cm=10mm=0.39inch)
Measurement Details in the attached picture.
Package included:
1x Baby Electric AutoSwing Cradle
6 advantages
A. Five-point safety tie
B. Intelligent control panel
C. Removable and comfortable cushion
D. detachable doll
E. Bold and strong bracket
F. Intimate design makes your baby more comfortable
Feature:
-100% brand new and high quality.
[cradle design]: the cradle of five-speed automatic swing, liberating the mother's hands, the baby sleeps more securely
[High-quality stereo music]: Bringing high-quality stereo music, 3 scene music and 7 chord music, beautiful and beautiful, better to develop your baby's hearing acuity.
[Quality Comfortable Breathable Seat]: Breathable, comfortable, soft and healthy, soft and comfortable.
[Five-point safety strap]: Five-point seat belt design protects the baby from shifting the center of gravity. The length of the adjustable strap can not restrain the baby and will not affect the baby's healthy development.
[Multi-Function Control Panel]: The panel is equipped with five-speed swing control, three-speed timing, music control and volume adjustment buttons.
[Rotary Toy Rack]: It can be rotated back and forth to adjust the distance from the baby. It can also be disassembled and rotated 90° to comprehensively exercise your baby's vision and grasping ability.
[Foldable space saving]: Easy to fold in 3 steps, easy to carry and store. (Pinch up the seat cushion---Press the button on the foot---Put the lower plate back to the close-up cushion---27° revolving
[Soothing vibration function]: The vibration is soothing, imitating the frequency of amniotic fluid fluctuations, and developing a good habit of not cuddling the baby.
[Swing Lock]: Press the swing lock to fix the rocker cushion to prevent rocking.
Notice: 
-Please allow slight deviation of measurement due to manual measurement.
-Due to different monitors and different light, the picture may not reflect the actual color of the item.
-Please consider the actual sizes shown in the listing as the pictures are generally enlarged to show detail.
30-Day Return & Refund Guarantee
Undamaged products may be returned for a full refund for any reason within 30 days of the date the item was delivered to the designated shipping address. Once the returned item arrives back in hallolure's warehouse for inspection, the refund process will begin.
Email Us:
hallolure@hallolure.com
Shipping Rate:
Free shipping available - You don't have to pay shipping for all items at Hallolure.com. 
You can view the shipping fees on each product page and at checkout.
Shipping Time:
 

Shipping Method

Shipping Time

Costs

Standard Shipping 

(Fedex or UPS )

5-10 Business Days

(under normal circumstances)

Free-Order over 0
Ship from local warehouse:

 5

- 10 business days.  Due to the COVID-19, the shipping may delay.

It depends on where you are. Under normal circumstances, orders processed here will take 5-10 business days to arrive.On weekends or holidays , the delivery time may be delayed, please understand, thank you.

After receiving your order, we need 2-3 days to process the order (if out of stock products, we will contact you in time, please pay attention to the mailbox), 1-2 days for outbound, 2-4 days for shipping And delivery, so the total time to reach you is about 5-10 days.

Delivery details will be provided in your confirmation email. Thanks for waiting patiently.

 

Non-mailable Areas:

Dear customers,Delivery is available in most areas of the United States, except for the following areas.

our non-mailable areas in the United States include: Alaska, American Samoyed, Guam, Hawaii, Marshall Islands, Palau, U.S. Virgin Islands, Puerto Rico, American Armed Forces, European Armed Forces, Pacific Armed Forces.

 


How can I view my order status?
It is easy, after you placed an order log in your account using your email address.

In your hallolure account, you can see all the orders you made including full information: shipping address, shipping method, payment information also items ordered. You can also print an invoice by yourself.

When the status of your order is updated, It will also show in your account. The tracking number will be submitted to your account after we ship out your package. 

You also have access to your account setting and your address book. 
Need More Help:
If you have any questions, please contact us: 
Email: hallolure@hallolure.com
Phone: (+1) 3237397222
Company in US: 1035 N Todd Ave Azusa, CA 91702